How To Connect Your Server To Tricoda
Jul 02, 2019
Connecting and importing your servers couldn't be easier using your Tricoda control Panel.
We currently support the four major cloud providers, Amazon, Google, Linode and Digital Ocean with more on the way.
How to import your server(s)
Once you have logged into your Tricoda control panel, down the left hand side of your menu you will see the icon for 'configurations' once you have clicked on this it will open a sub-menu where you will see 'connections' as shown below.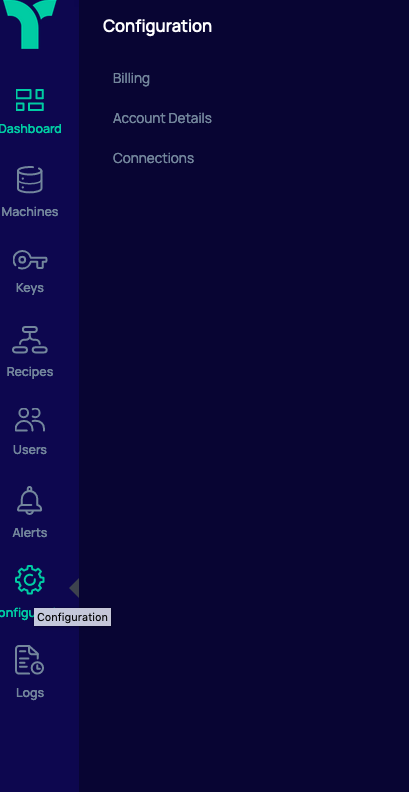 Once you have clicked into connections you will now be presented with the ability to connect directly to your existing cloud provider from the drop down menu.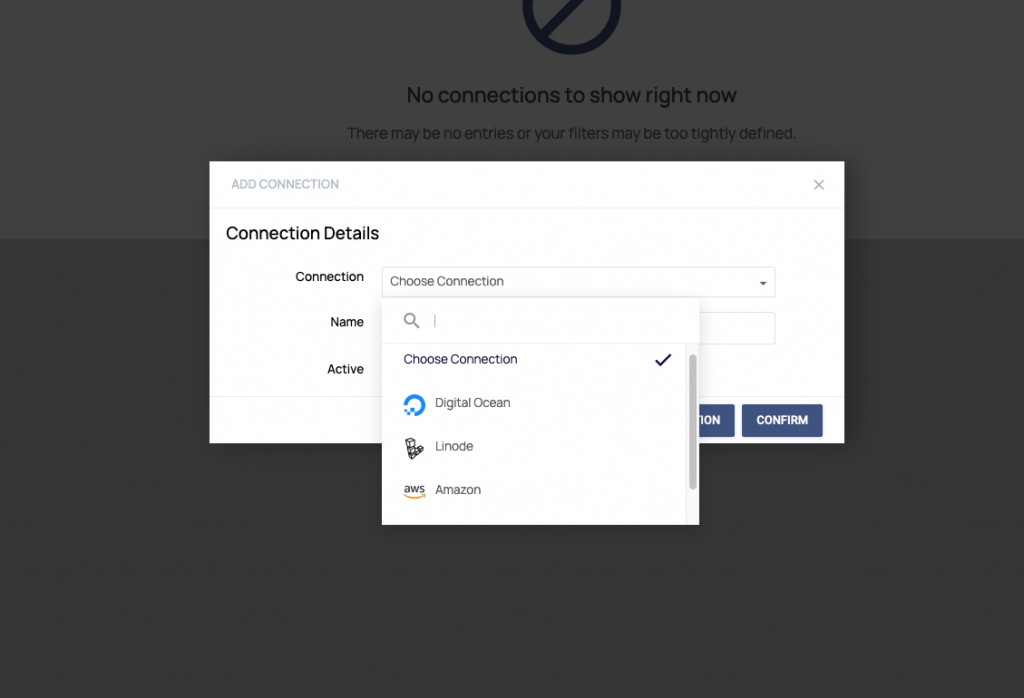 Once you have selected your cloud provider you will need to enter your API details, these should be available in your cloud providers control panel, or simply contact them directly if you are not sure. Once you have entered these details you can click into machines > add machine > import from provider. You will also have the ability to import all or some servers with this option.
To connect your bare metal server, it's even easier, click add machine > enter the machine IP and name you wish to label it on your Tricoda control panel. Then add your Root password or SSH key and your done.