Recipe Scheduling now live
Sep 15, 2019
As standard with all accounts, we provide a recipe engine for automated updates across all servers and providers with full scheduling, Recipes can be written in bash, PHP, perl, python, ruby, go, or node.js.
We have now added scheduling for all scripts, allowing you to set either run once, run at a pre-determined time or run repeatedly at a set-time every week or every day. This allows you to run critical patching of your servers, out of hours at a weekend or late at night when it will have less of an impact on your users.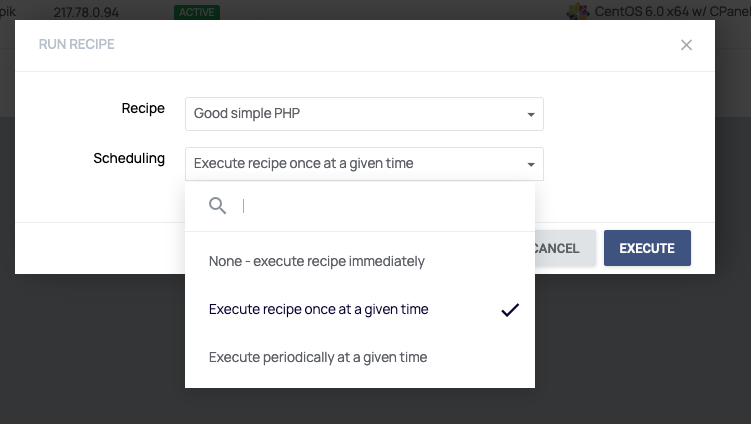 When you click on execute recipe you will be provide with the three options listed above.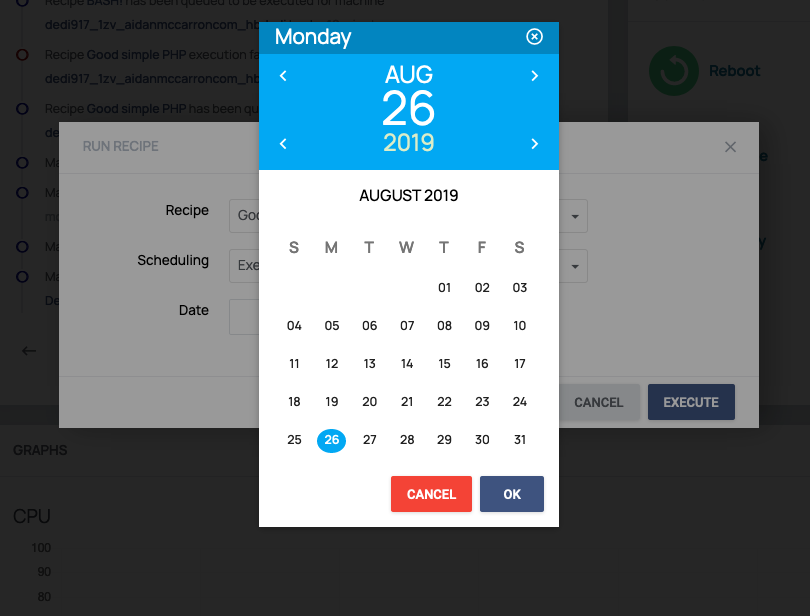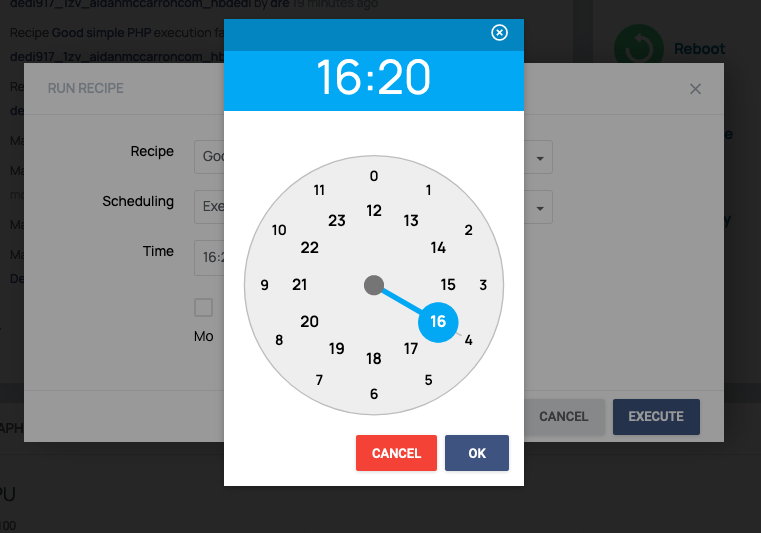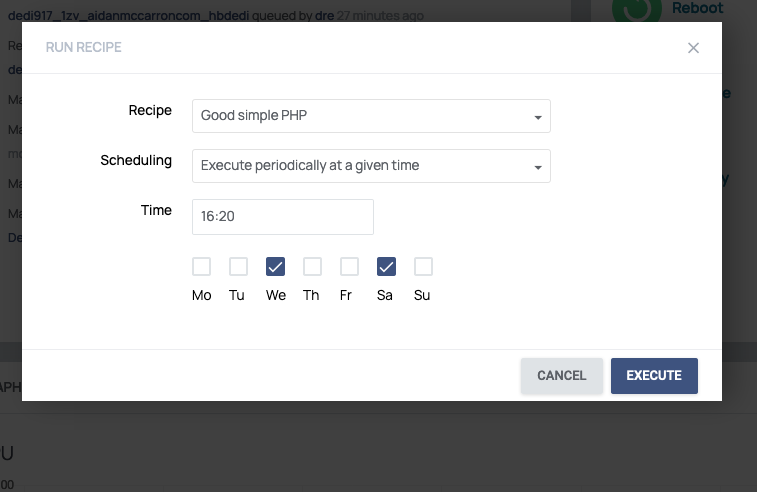 Full schedule history and confirmation of running. Easily manage the recipe schedule.