Track & Compare Performance among your cloud Providers
Feb 04, 2020
As a single source of management for your multi cloud environment, Tricoda allows you to view the bigger picture across all your providers and set-ups.
One way we allow this is by providing easy to use graphical data on the Bandwidth, CPU and RAM performance of all machines you add to our platform.
Once you have connected your machine to our platform, either over the provided API's or for each individual machine by SSH key or root password we immediately start tracking and recording your machines performance and uptime.
This allows you to easily see which provider is adhering to their agreed SLA, who has you on a busy hypervisor which might be showing CPU steal from a noisy neighbour, or whether you have your resource allocated correctly against your busiest production servers. All reports can be easily exported to PDF to your local machine, and stores a copy on your Tricoda account.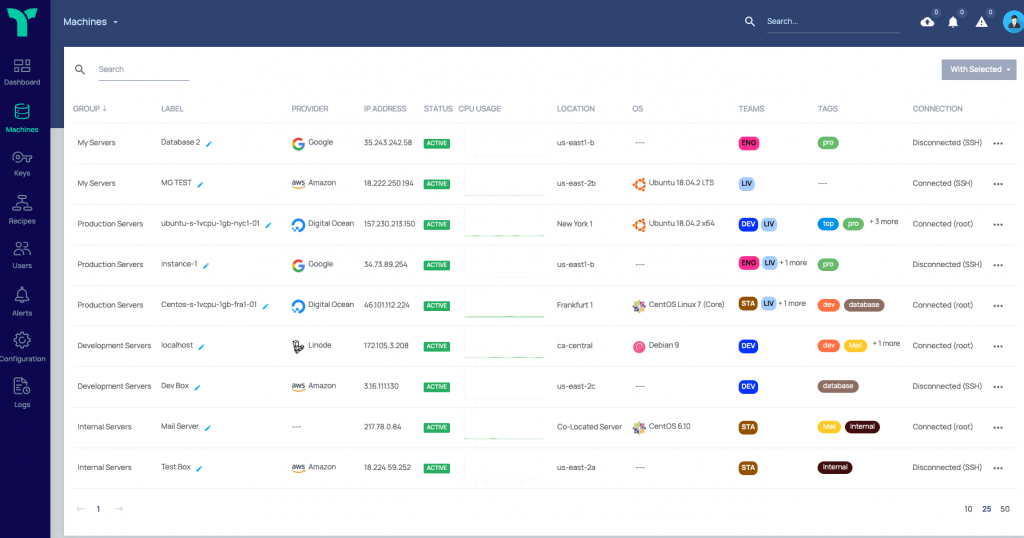 To view the vast array of features provided check out our features page
https://www.tricoda.com/features.html
We offer a completely FREE DEVELOPER account for up to 10 servers so you can check Tricoda is the right fit for you with no commitment.
https://www.tricoda.com/pricing.html