How To Import Your Cloud Servers To Tricoda
Jul 19, 2019
With Tricoda we have added connection protocols for the following cloud providers Amazon Web Services, Google Cloud, Linode and Digital Ocean, with Onapp and Rackspace currently being worked on. What this allows for you to do, is easily connect your Tricoda account to your cloud provider and then add all or pre-selected servers with each provider into your Tricoda control panel with one simple click.
So How Does It Work?
Once logged into your Tricoda control panel, select from the left hand menu > configuration > connections. This will bring you to the following connections screen where you can select 'add connection'. From here you will see on the drop down menu of the four providers currently supported.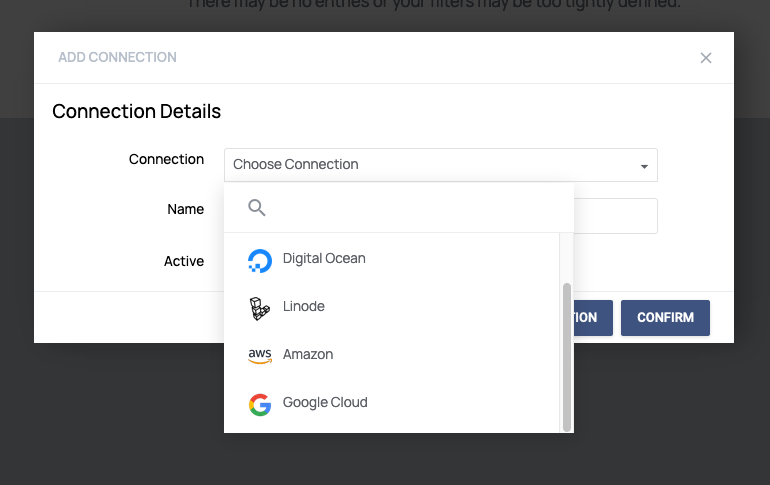 Select the provider you wish to add from the drop down menu, and it will ask you to enter in your API or Token details for the selected provider. Please note that if you have servers across all four providers you can add each connection individually.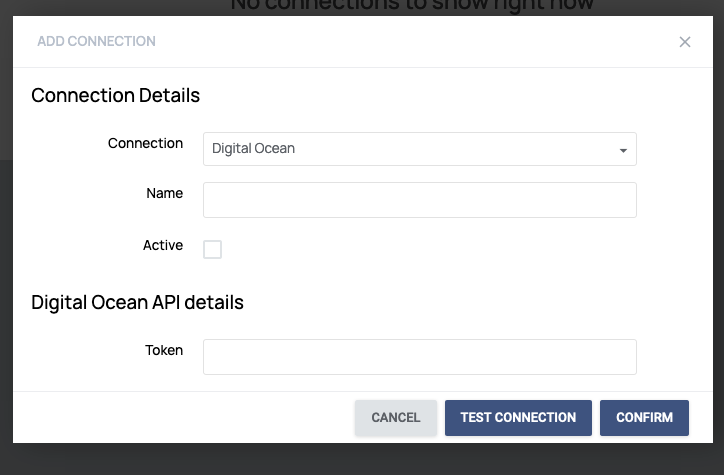 Once you fill in the details and add your token, you have now connected your Tricoda account to your Digital ocean account and can import your servers by going back into machines > add machine > import from provider and selecting from the drop down menu all machines or just the machines you wish to import.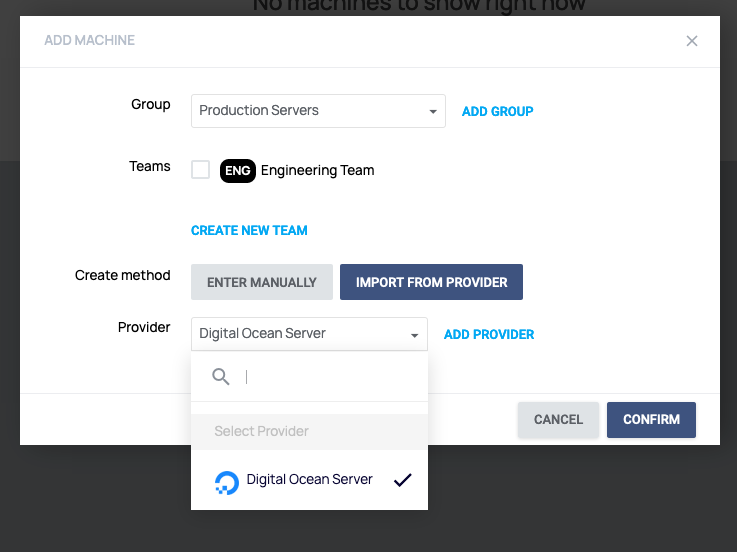 You can now view and manage all machines across all providers under the machines tab of your Tricoda control panel including running recipes across all infrastructure with a single click.